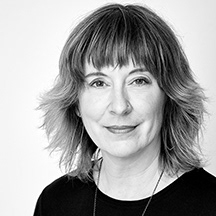 I do visual design, UI/UX, creative strategy, and art direction — I like to keep busy. Currently I'm an independent contractor based in Copenhagen where I'm also part of the consultancy 
Heywork
 that provides business design and concept development in the hospitality space.
Prior to Copenhagen, I worked as a creative lead on the product side at an experience design company in San Francisco. There I had the opportunity to  work with the new digital businesses team of BBVA to concept, design and deliver new products and brands for the FinTech space. 
I've spent my career solving problems and creating distinctive communications for global brands like Adobe, Yahoo!, LG, Levis, HP and Nike. I've worked on my own, at small independent shops, at major international agencies, and consulted at places like IDEO, Publicis, Ogilvy, Wieden & Kennedy, Goodby, and Geometry Global. During this time I've worked across product, digital, print, brand identity, design, direct mail and social. 
I love crafting creative solutions to business and communications problems and working across channels — simplifying the complex and making beautiful things that work.
My mind is always hungry. I feed it with design, technology and travel.
Or book a meeting:
Concept Development
UI/UX
Creative Direction
Creative Strategy
Creative Leadership
Brand Strategy 
Product Design
Visual Design
Mobile Design
Design Thinking
Idea Generation
Art Direction
Direct Marketing
Interactive Marketing
Some of the great brands I've been fortunate to work with.
AWARDS & RECOGNITION
National Addy's: Gold, Silver, Bronze
East Bay Addy's: Best of Division, Gold, Silver, Bronze
Greater San Francisco Addy's: Gold, Silver
Creativity International Awards 32, 33, 34, 36
Effies
Reggie Awards: Super Reggie, Gold, Silver
One Show Merit Award
The Create Awards
Clios: Short-listed
Cannes: Short-listed
Echo Award – Leader Award
Beverage Dynamics Bronze
American Graphic Design Awards
Graphis 100 Best in Design
American Design Awards
Bees Awards – International Social Media Marketing Awards
American Design Awards
MAGAZINES
Communication Arts
Ad Week
Create Magazine
Graphic Design USA
Creativity Magazine
U.S. Ad Review
BOOKS
The Big Book of Design Ideas
Market Smart Design
Then Is Now